NOT SELFISHNESS…BUT GOOD STEWARDSHIP
I've had to struggle over the years with this idea of loving yourself first – but I hear TONS of well-meaning Christians admonishing people that this is the missing element in their walks with the Lord – self love.
The problem is, it's not something I see Jesus talk about or encourage me to do. I totally get that shame and self-criticism aren't the "noble, right, pure, true, lovely or admirable" things that He wants me to dwell on. But I think it is pretty natural for me to put myself first, to think that I have the right opinion or the right agenda. The Jesus way is to think about myself less, and to think of myself rightly, according to how Jesus thinks of me.
But this leaves me wrestling with this idea of "self-care." In an age where ministry burnout is rampant and we are all trying to establish new rhythms that will keep us in the race for the long haul, I needed to understand God's perspective on "self-care" – so that it isn't just selfish care rebranded to make it spiritual.
What if it's more about the practice of carving out time and energy for the sole purpose of allowing God to do what He does… to restore my soul (Ps 23:3). I know that just because I get rest doesn't mean that I get restoration – those are two different things. But Jesus wants to do the better. And He doesn't just restore for my sake. He restores for His own sake. For His Kingdom's sake.
The only real, authentic thing I have to give back to the Lord is my whole self.
The only real, authentic thing I have to give back to the Lord is my whole self. When I truly grab ahold of that, I realize that its only good stewardship to take care of and make sure that I tend to the health of the WHOLE SELF. It is only from that deep well, that gets replenished with the spiritual water that only He can give, that I can love others wholeheartedly. When I allow myself to become depleted or I neglect wounds and carry them around with me, instead of doing the work and allowing God to heal them, I am not being a good steward. I'm neglecting the only real gift I have to give Him – my WHOLE self.
So how can I be a better steward of this gift of my WHOLE self?
Here's a flyby to give you some ideas.
THREE TIPS FOR STAYING IN THIS RACE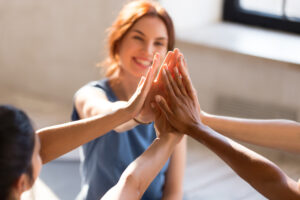 1. Find a place where you can be poured into.
The Alongside cohorts are a great place for that because the conversations are real but they don't stay in the "isn't this hard." We find wisdom, comfort and courage TOGETHER. Check them out.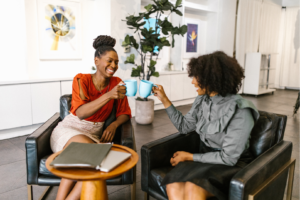 2. Find a friend who understands.
Often that friend needs to be outside the church. We've found that there is both safety and stability when I find a friend whose relationship with me isn't dependent on whether they are happy with my husband or their church environment.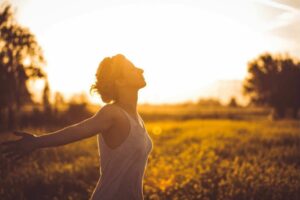 3. Find some space.
When we live life with little or no margin, it's no wonder we can run on empty. There are times of crisis when that margin is eaten up. So it's even more crucial that when we are not living in a crisis season, we deliberately carve out space for the Lord to restore our souls.
Stewarding your gift of yourself isn't selfish – it's what Jesus is asking of you when He calls you to "come to Him, all you who are weary and burdened, and I will give you rest." (Mt. 11)  So as you look at the upcoming Fall season, take inventory. Are you caring for the gift He's given you, that you are giving back to Him? Are you willing to reorder some priorities to make that happen?
He is the One that restores our souls. Oh that we would let Him.