Registration for Fall/2023 Cohorts has ended. If you didn't make it, please mark your calendars and check back with us in October for Soring.
What is a cohort?
An Alongside Cohort is a small group of 10-12 pastors' wives that gathers together for intentional conversations that help each of us embrace the joys and walk with wisdom and courage through the challenges that come with ministry life. Each cohort meets four times for guided conversations that dig into issues that we all must wrestle through in order to continue in ministry with a healthy heart. We incorporate practical tools wrapped in rich conversation about real issues that we all face, but that few understand unless they have walked this road. The cohorts are facilitated by seasoned coaches who ask layered questions to peal back the onion on complicated issues and ultimately helping all of us see God's hand working, even in the difficult.
The Specs
The majority of our cohorts meet online via the Zoom platform. We've found this to be easily accessible, provides a safe atmosphere and is a great space for intentional conversation. Our cohorts typically meet four times (over one semester, Feb-April and Sept-Nov). Each conversation session lasts two hours. Every participant also meets once, one-on-one, with one of the coaches. During this time, they can dig into the particular challenges of her ministry context that might not be appropriate to do in the larger group. This is also a rich time of prayer and asking the Lord to heal, lead and move in her life.  Because the spaces are limited, we ask that you commit to participating in every discussion when you sign up.
Sign up
We fill cohorts on a first come-first served basis. If all of the cohorts fill for your desired time, we'll put you on a wait list. If someone gives up their spot, you'll be contacted and given the option of joining, provided it is before the first session. When dates are released for the next semester's cohorts, you'll be given first priority.
Conversation Series
Each cohort engages in intentional, focused conversations that help us to wrestle together with some complicated issues surrounding the life of a pastor's/ministry wife. These conversations are designed to help us each take the next step in embracing our callings to ministry and the opportunities that are unique to this calling. While we don't shy away from the "ugly underbelly" of church ministry, our desire is to help each other see God's hand in the midst of all that is hard. And while there is some content, some meat and tools that our coaches bring to the table, the conversations are more about digging in, asking hard questions and sharing perspectives.
The Embracing Your Calling series is foundational to many of the other conversation series. So we encourage doing that cohort series first. It is not required, but encouraged.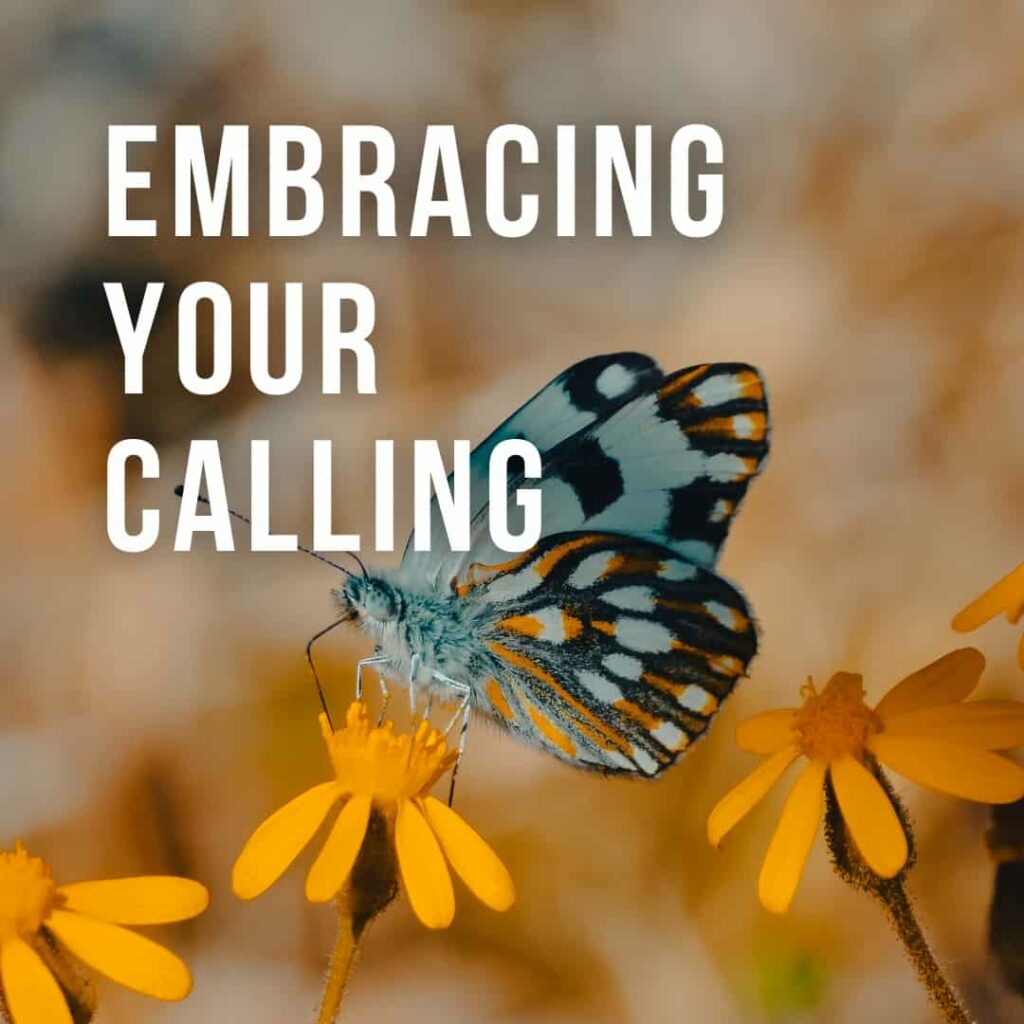 Embracing Your Calling Conversation Series
Dig into the idea of a "shared calling" and how to build a marriage team that not only supports but seizes the opportunities God brings your way with courage and unity. Discover how you are uniquely gifted by God for this crucial role. Learn practical skills in building your marriage team. Some of these sessions have advance homework (like a "date-night" conversation activity).
Session 1 - A Shared Calling
(How did we get here? How is the idea of a shared calling not only biblical but helpful? How do I/we move from "his calling" to a "shared calling"?
Session 2 - Being a Team
(What are the obstacles to being a team and how to tackle them? What happens when I feel tempted to disengage? How can I better know how our marriage team works? How can I be intentional about strengthening our marriage team?
Session 3 - Discerning Your Calling
(How does my life fit into what God is doing in His Kingdom, in my church/ministry? How has God built and molded me for this role? What's the difference between my identity, my calling and my assignment? Is this a big deal? How has God used my greatest pain to build in my my greatest passion?
Session 4 - Group Guided
(The topics discussed in this session will be the product of issues and questions sent by the cohort to the coaches during the previous three months)
Raising a Family In Ministry Conversation Series
There's a difference between raising a family where Dad happens to be a pastor and raising a family that embraces being in ministry together, as a team. We all desire to raise kids that love Jesus and His people from the heart, but sometimes being in church ministry makes that a whole lot more complicated. Dig into living out the Both/And realities such as embracing ministry and healthy boundaries, authentically sharing struggles and protecting kids, and the blessings of privacy and a public platform. We'll talk about family life and ministry from the time of diapers through parenting adult children. We don't have all the answers but will provide some framework to think about these issues purposefully.
Session 1 - Helping Kids Love Jesus
(How do I help my kids internalize their faith? How do we create a safe place for them to wrestle with their faith? How do we keep it from getting lost in the busyness of ministry? How much is my responsibility?)
Session 2 - Helping Kids Love His People
(How do we nurture our love for God's people, especially when they are unlovable? How do we deal with expectations that are put on our kids? How do we navigate protecting our kids from the ugly underside of ministry while allowing them to see the struggle and growth that comes from it? How do we help our kids find their own place in the family of God?)
Session 3 - Living Publicly
(Does our family see our platform as a blessing or a curse? How do we navigate privacy and living publicly? How do we engender respect without encouraging people to put us on a pedestal? When we are struggling, in our marriage or our kids, how do we do that when it's so public?)
Session 4 - Group Guided
(The topics discussed in this session will be the product of issues and questions raised during the previous three months, perhaps that we haven't had the time to press into)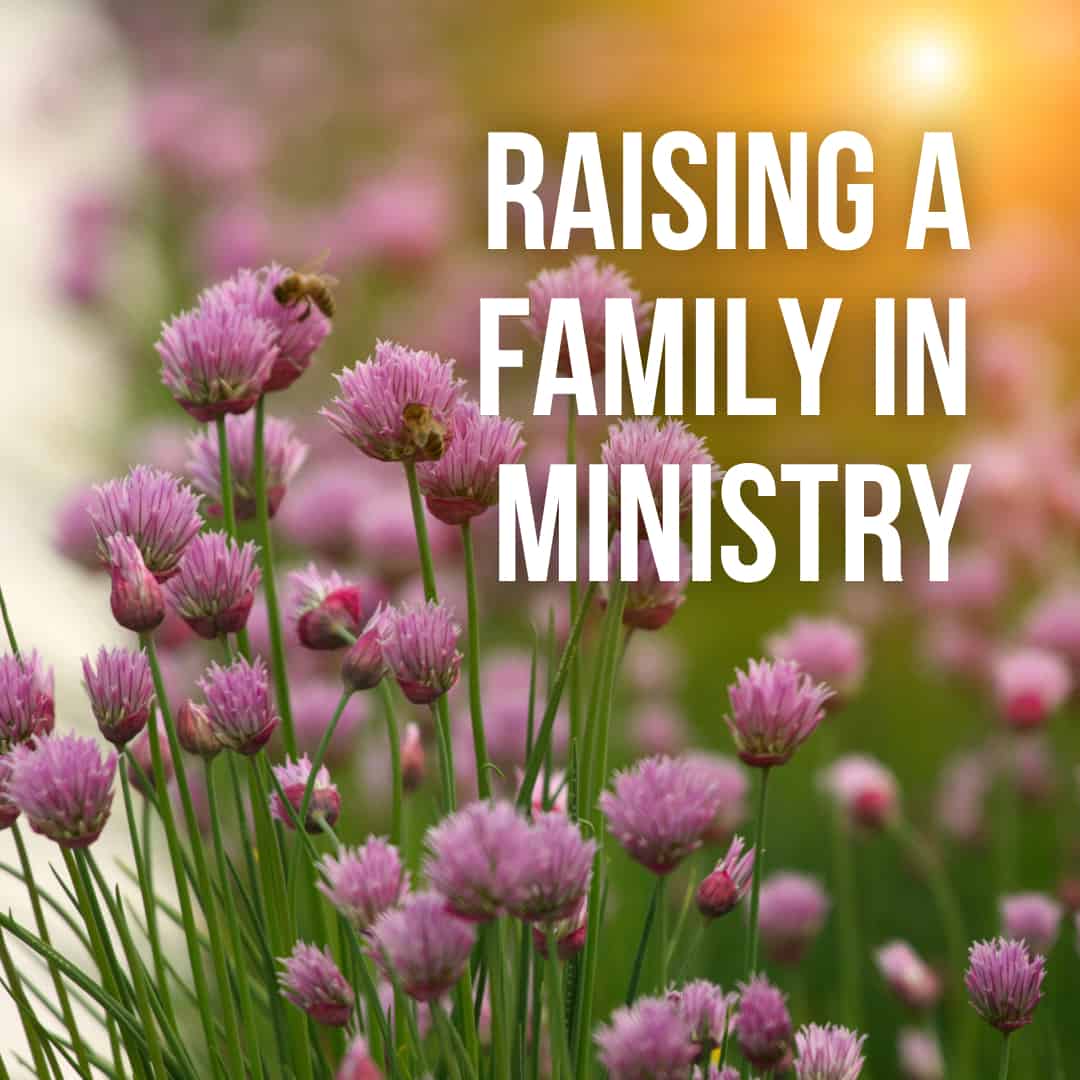 Managing Messy Ministry Relationships 
Ministry is complicated and for a pastor's/ministry wife, navigating the relationships with a congregation and staff complicated as well. We'll dig into navigating those relationships that can often bring the most stress and pain to the ministry pathway. While the hours are long and doing ministry on a shoestring budget can be hard, the things that give us as ministry wives the wounds that are often hardest to heal are the relationships we have with people that are difficult. We'll talk about keeping your eye on the goal of shepherding even the difficult people and not just getting them to be less difficult.  These conversations will rely heavily on discussion and include time for sharing and prayer for each other.
Session 1 – Dealing with Criticism
Session 2 – Managing Conflict
Session 3 – Engaging the Revolving Door of Relationships
Session 4 – Handling Expectations
Building a Healthy Ministry Marriage
This conversation series dives into the particular challenges facing couples in ministry. We assume that you are familiar with the foundational principles of a healthy marriage (communication strategies, conflict resolution, expectations, etc.) and use these as a springboard for conversations that equip us to invest in marriages where ministry is a tool that God uses to bring us together, not pull us apart. We'll discover wise principles and appreciate the unique application they have in each of our marriages
Session 1 – Dealing with Loneliness and Friendship
Session 2 – Dealing with Conflict in the Ministry
Session 3 – Keeping the Spark of Romance and Love Alive in your Ministry Marriage
Session 4 – Open Discussion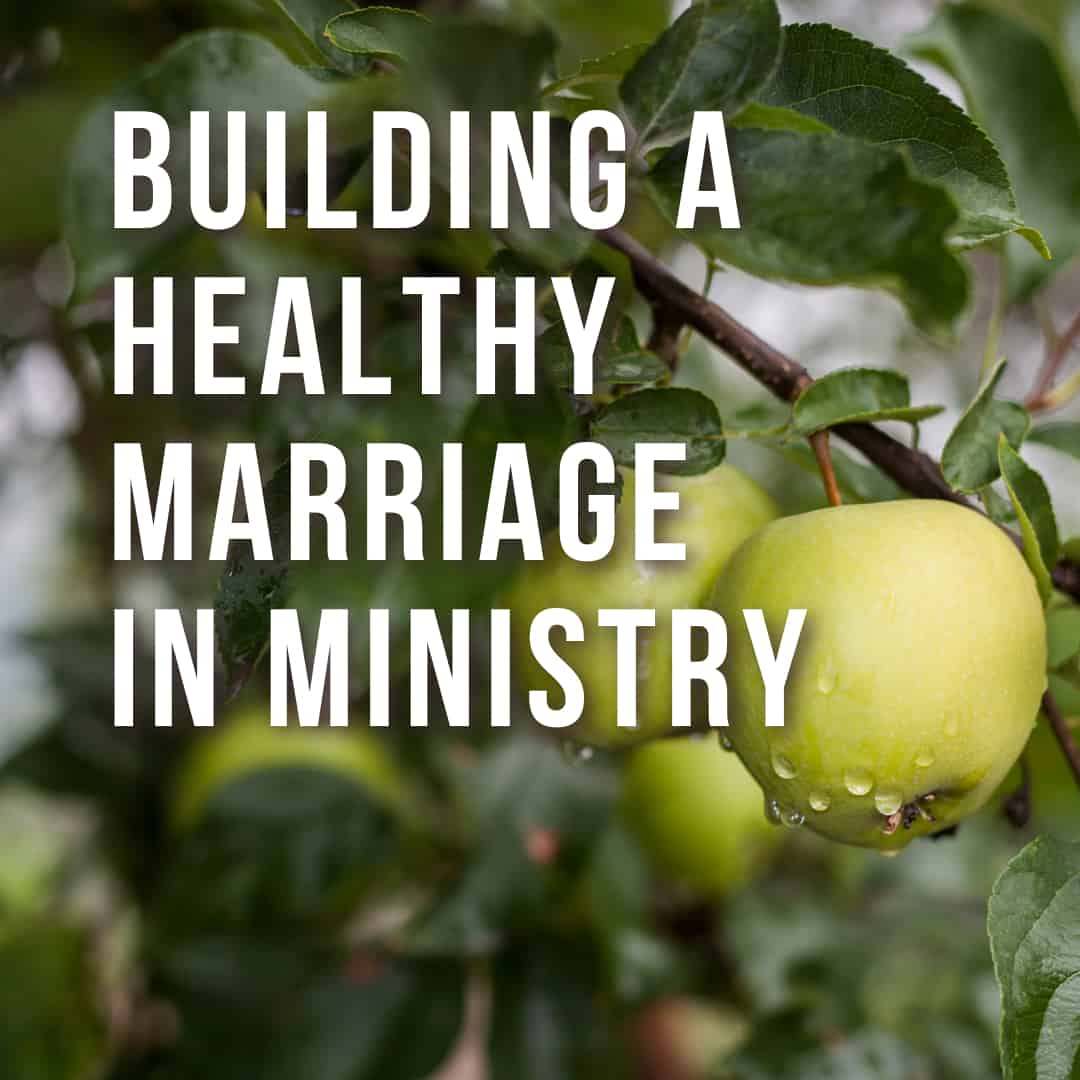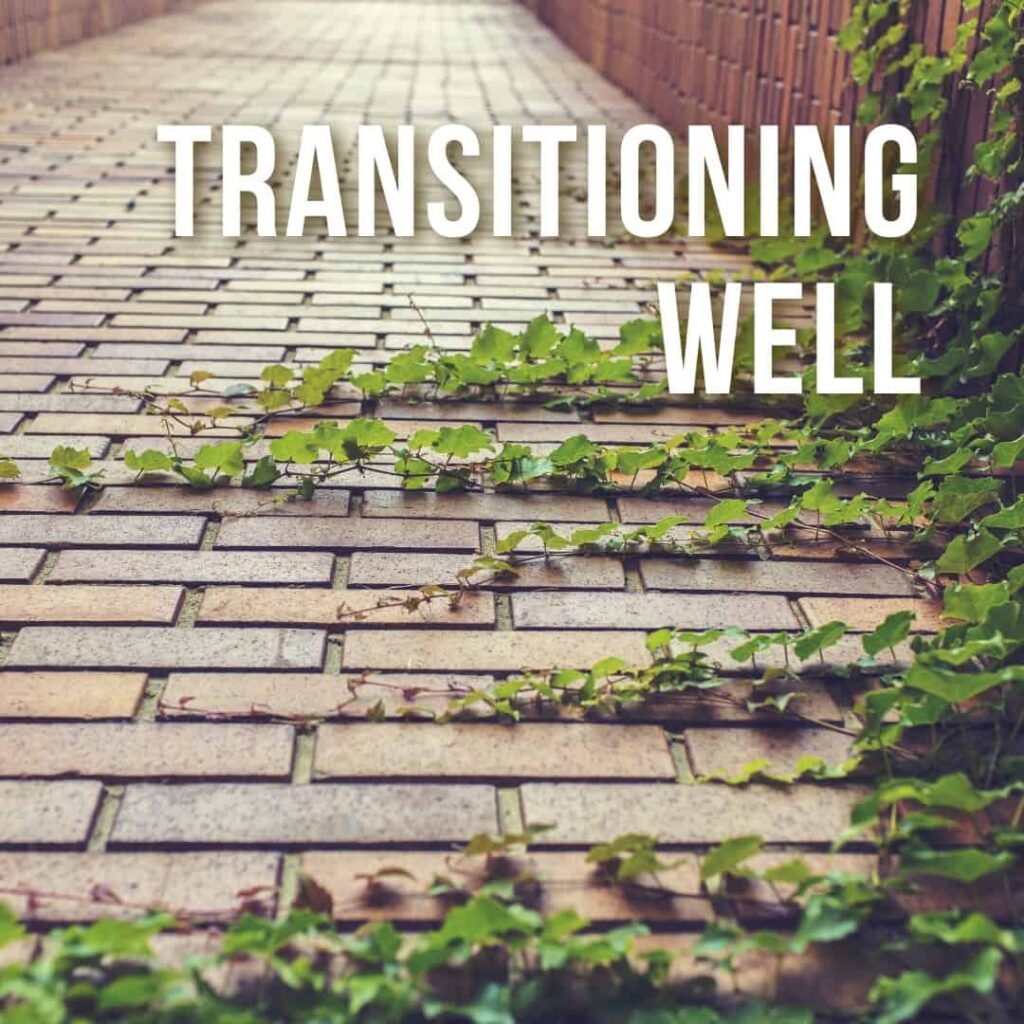 TRANSITIONING WELL
This semester, we are offering this cohort specifically for our pastors'/ministry wives who are serving outside the continental U.S. The conversations are all in English without translators, so we just ask that you are comfortable with that.
We're all transitioning in one way or another.  And whether we're starting or finished-we want to do it well.  When we start and end well, we set ourselves and others up for success in the in-between.  In this Cohort, we'll talk together about the trickiness of entering new ministries when you are a ministry wife, how to turn over the reigns in an empowering way, how to grieve and celebrate when you leave a ministry (even when the circumstances are less than ideal) and how to enter a new ministry in a way that paves the way for Kingdom ministry.  We'll also spend a little time digging into transitioning out of full-time ministry and into retirement or other assignments in a way that continues to embrace Kingdom investment.
Session 1 – Leaving 
Session 2 – Grieving
Session 3 – Entering
Session 4 – Adapting
Fall 2023 Cohorts
Scheduling: Currently, we are offering five different conversation series and try to offer a variety of evenings to accommodate schedules. If you don't see the cohort you'd like at a time that works, please shoot us an email. We'll definitely take that into consideration when we do our scheduling. 
Year Long Pilot: We've had TONS of requests for a longer cohort option, so we're going to try it out. Calling #1 and Building a Healthy Marriage will run Fall/23 through Spring/24 with the same group and the same coaches. If you'd like to be a part of this group, but you've already done one or both of the conversation series – that's totally OK! We glean new ideas and perspectives each time we lead a series and we're sure you will too. Because these are conversations, not classes, it is different every time with each new group of women. 
Times: We serve ministry wives from five U.S timezones as well as twelve different countries. All times are in MOUNTAIN STANDARD TIME, so please adjust for your location.
Commitments: We ask that all participants mark their calendars when you sign up and make sure that you can make all of the sessions. We usually have waiting lists, so please honor your commitment. If you miss the first session, you will need to register for a future term – there is so much community and foundations laid during that time, it's pretty crucial.
Wait Lists: If you'd like to participate in a cohort that is FULL, please let us know and we'll put you on a waiting list. EMAIL US HERE
|

FULL

|

Yearlong Calling #1 / Marriage #1
Conversation Series:
Embracing Your Calling – Fall/2023
Building a Healthy Ministry Marriage – Spring/2024
Who:
OPEN to any ministry wives
Day of Week:
Tuesday
Dates:
9/5, 9/19, 10/10, 11/28,
(Tentative spring dates)
2/13, 3/5, 4/2, 4/30
Time:
5–7 pm MST
|

FULL

|

Yearlong Calling #2 / Marriage #1
Conversation Series:
Embracing Your Calling – Fall/2023
Building a Healthy Ministry Marriage – Spring/2024
Who:
OPEN to any ministry wives
Day of Week:
Tuesday
Dates:
9/5, 9/19, 10/10, 11/28,
(Tentative spring dates)
2/13, 3/5, 4/2, 4/30
Time:
5–7 pm MST
Conversation Series:
Embracing Your Calling
Who:
OPEN to any ministry wives
Day of Week:
Monday
Dates:
9/18, 10/9, 10/30, 11/20
Time:
5–7 pm MST
|

FULL

|

Messy Relationships
Conversation Series:
Messy Relationships
Who:
OPEN to any ministry wives
Day of Week:
Wednesday
Dates:
9/13, 10/4, 10/25, 11/15
Time:
6–8 pm MST
Conversation Series:
Transitioning Well
Who:
LEAD Pastors' Wives AND PW serving internationally
Day of Week:
Wednesday
Dates:
9/6, 9/20, 10/4, 10/18
Time:
5–7 pm MST
Conversation Series:
Embracing Your Calling
Who:
Calvary Family of Churches
Day of Week:
Monday
Dates:
8/21, 9/18, 10/16, 11/20
Time:
7–9 pm MST
Heart Connections - selected topics
Who:
ACNA/Rocky Mountain Diocese wives
Day of Week:
Tuesday
Dates:
9/19, 10/3, 10/24, 11/14
Time:
1–3 pm MST